FEEDLOT
Feed, water, and good facilities are not enough. Cattle must be comfortable in these environments and need to trust their handlers. At this stage in cattle production, improving well-being is possible and easy to do as long as you use the right concepts. We invite you to take this journey.
---
Human and cattle interactions in the feedlot impact their health, well-being, performance and carcass quality. When cattle are relaxed, content and confident, they will keep eating and growing, as well as be easier to handle, diagnose and manage. Interactions are safer for both the animal and their caregivers. This series of modules and videos shares insights and practical techniques to use from arrival at the feedlot to transporting market-ready cattle.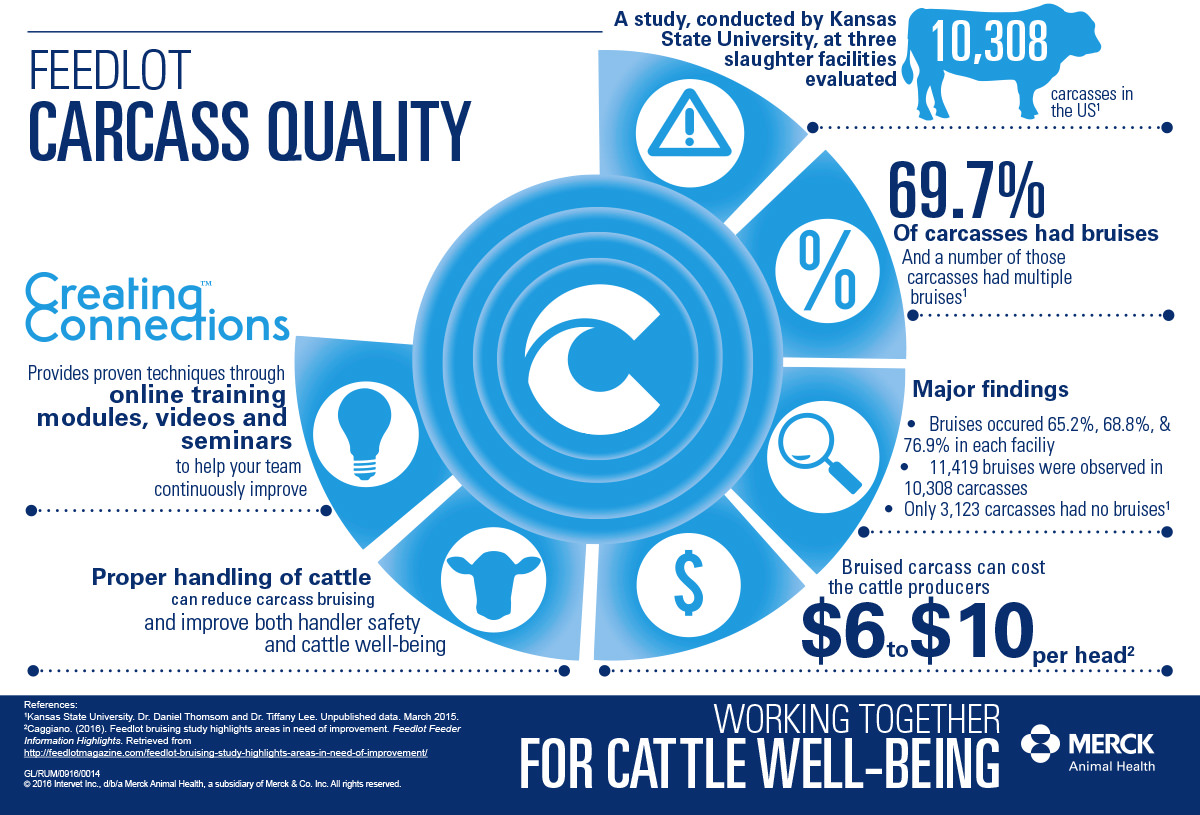 START YOUR JOURNEY
Fed Cattle Shipping and Transport
This important video is shot on location at Kuner Feedyard in Colorado, which is part of JBS Five Rivers Cattle Feeding, LLC. It shows how easy it is to move a feedyard pen of market-ready cattle with just a few people. The approach uses handler position, working distance, angles, calm motion and gentle pressure to guide the cattle where you want them to go. The lesson continues beyond the feedyard pen, moving the cattle through the loading chute, on to the truck and unloading at the packing plant.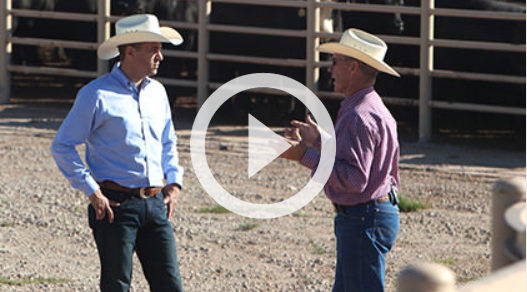 A Special Place in Colorado
The Schramm Feedlot Company has been working with low-stress handling techniques for a long time. They are a reference for this program. Watch cattle moving calmly through processing, deworming and re-implanting. Learn the concepts of pressure and release, orderly movements, touch and eye contact in order to reassure and guide cattle.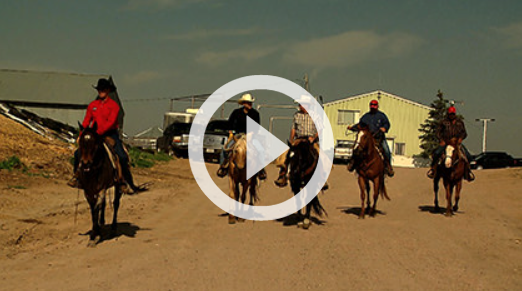 Stockmanship at the Feedlot
Sharing the basics of good stockmanship at the feedlot is important for cattle well-being. How cattle are handled at acclimation, processing and in the hospital pen impacts their health, well-being and willingness to work for caregivers. The module explains cattle behavior and their natural instincts, and provides step-by-step guidance on how to use the right distance, angles, position and speed to build trust and reduce cattle anxiety.
Hospital and Recovery Pen Management
This module explores the processes of effectively evaluating, treating and recovering cattle, as well as the proper administration and handling of antibiotics – and why that's crucial in today's environment. Experts discuss effective chute-side evaluation, including rectal temperature, visual appraisal and lung auscultation.
Working Cattle at Barmount Station
Barmount Station is a very efficient feedlot in Australia. Few people there manage a large herd and apply stockmanship concepts in their everyday processes. Watch Dr. Loureiro and Dr. Sullivan work with Phil and his team to prepare cattle for shipment.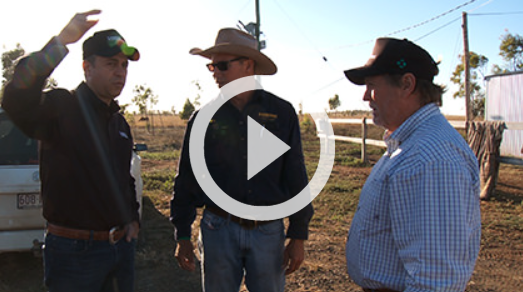 Goonoo Feedlot – Australia
The production of Wagyu cattle can be very complex on a large scale. Cattle are required to stay in the same feedlot for a long time which increases their production risk. Goonoo Feedlot is going above and beyond in their results using techniques such as acclimation, exercising cattle, heat stress management, and teamwork. In this video you will see Dr. Sullivan, Dr. Noffsinger, and Dr. Loureiro discussing their experience there.
Emptying Pens
The way cattle are asked to volunteer to leave the pen is an important aspect of stockmanship. Learn the proper technique to do this job in an easier way. This method increases cattle's confidence to follow guidance. As a result, cattle are easier to handle at the processing barn and will have a better response to vaccines and de-worming.
Horsemanship at Feedlot
Horses and people are connected. When you are working on a feedlot, horses can be amazing helpers to accomplish everyday activities. Your horsemanship techniques should be in harmony with your stockmanship skills. Ted Howard shares with Dr. Loureiro and Dr. Noffsinger insights on how to build a real team with your horse. Well-being is a key concept for building that relationship.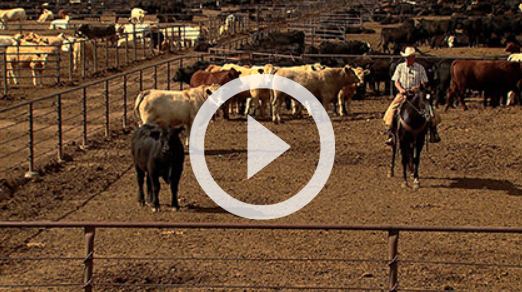 Team Work
The Teamwork video features Timmerman & Sons Feedlot and shows their team working with Dr. Tom Noffsinger to implement low-stress cattle handling and how that makes their work environment safer, more effective, efficient and enjoyable. Monte Brunkhardt of Timmerman says low-stress cattle handling pays off for both the cattle and his team.