STOCKER
After weaning, youngstock are vulnerable in their new environment. These animals can be sensitive, scared, and stressed, making them more receptive to illness. Providing them with guidance through low-stress cattle handling helps them to adapt to new environments.
---
Acclimating stocker cattle to their new surroundings and giving them the best possible start helps keep them grazing and growing, and reduces the chances of them getting sick. Cattle fighting disease seek shade – instead of grass – plus there is the added costs and time of having to gather up stocker cattle and re-run them through the chute. These modules will help you ensure your cattle don't look back when turned out on pasture.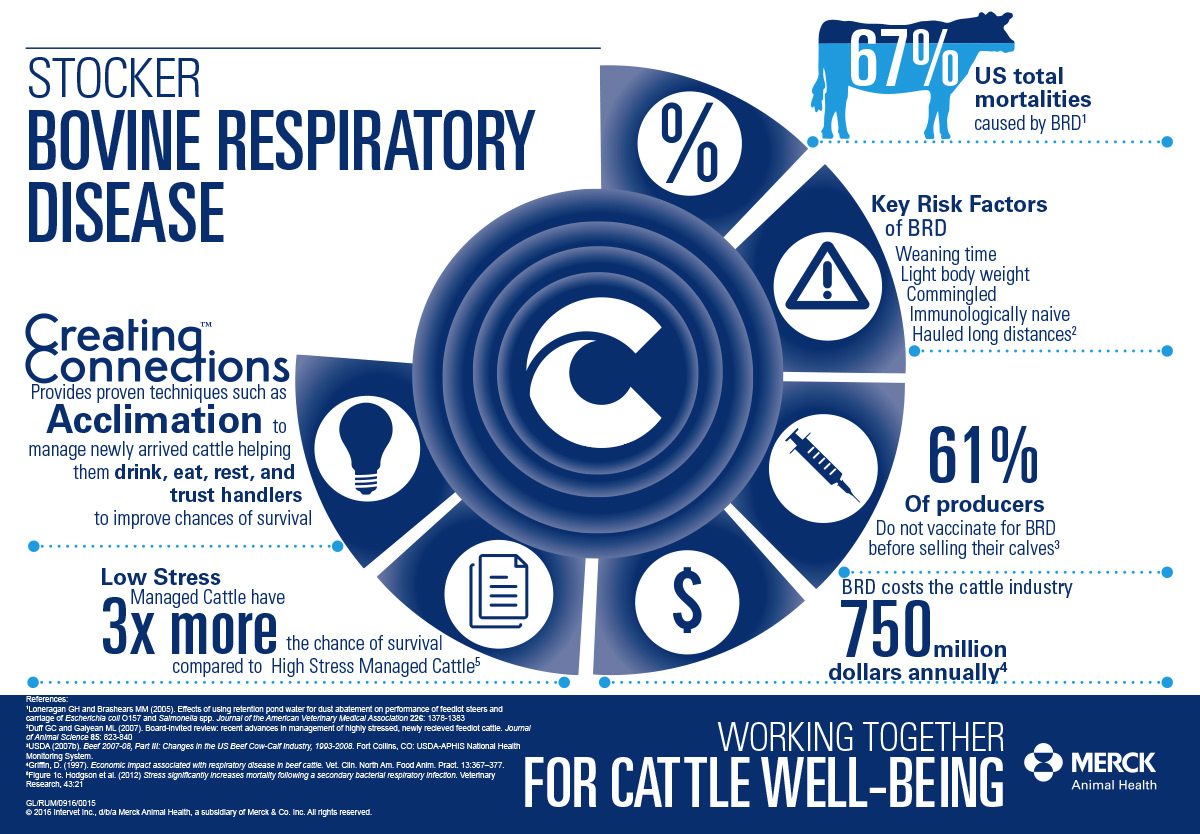 START YOUR JOURNEY
Yard Weaning – A seamless transition
Yard Weaning is a technique used mainly in Australia. This is a better way to wean calves offering guidance and training to them. We are proud to bring this innovative approach to you.
Watch hands on lessons and see the change of cattle behavior from morning to afternoon. Throughout the day the animals' gain trust and confidence with their handlers. Follow Dr Loureiro learning from Dr Sullivan the concepts of yard weaning.
Yard weaning in a small Pen
Dr Sullivan, a great expert in yard weaning, recommends that the yard weaning pen should offer 4m2 per calf, so if you are weaning 100 calves you'll need a 10mx40m (400m2) with water and food inside. But sometimes this is not what you have and we did this video to show that is possible to work in narrow or smaller pens. You have to be prepared, every movement you make can trigger a reaction from the calves, so be cautious and be gentle. That's what you will see in this video with Dr Sullivan and Dr Loureiro at Reiland Angus.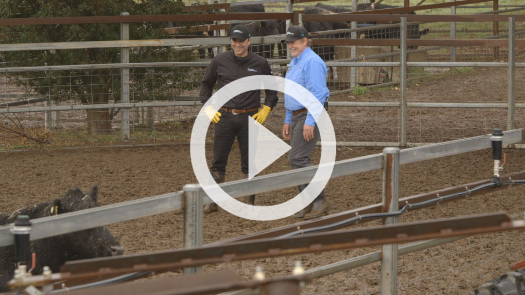 Yard weaning in a larger Pen
Year weaning in a large pen offers different challenges for the handlers. Getting control of the herd can be harder if you don't work in complete sync with your partner. You will notice in this beautiful video that the pen has great dimensions and also water running through it (at one corner). It was challenging but enjoyable. Dr Kevin and Dr Loureiro worked with a group of elite weaning calves from Reiland Angus (future bulls) and got a tremendous result at the end of the day.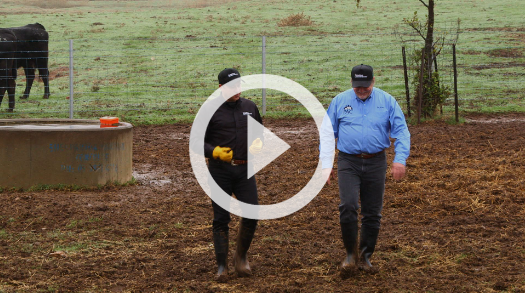 Acclimation Series Lesson 1
Acclimation is a term describing caregiver activities aimed at the management of relocating cattle or reducing stress during a change of cattle address. Caregivers can use handler position, working distance, angles, and "stimulus-release" movement to create voluntary cattle motion as a herd. It is important to stop cattle panic motion or aimless walking. Panic motion and herd confusion must be replaced with cattle confidence.
Acclimation Series Lesson 2
On the second lesson you will continue to see Dr. Noffsinger coaching Dr. Loureiro on how to give lessons to cattle in the same day. It is clear the improvement in herd behavior from lesson one. Cattle quickly gain confidence and trust the caregivers and the new environment.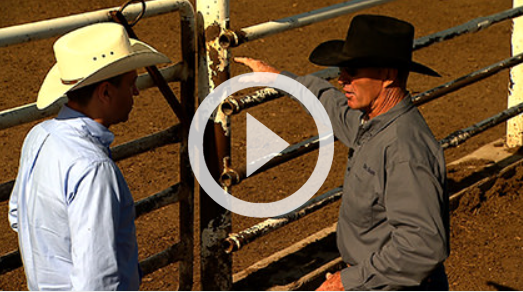 Acclimation Series Lesson 3
At the end of the day, you will see that acclimation procedures result in the entire herd exhibiting more willingness to eat, drink, rest and work for the handlers. Cattle become willing to walk by handlers absent of anxiety and voluntarily travel straight to their destinations.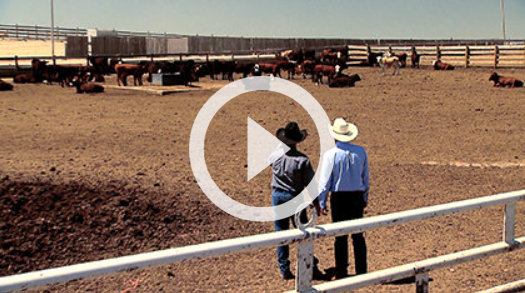 Austrex Background Station
The Livestock Export Business is an important driver for Australia's economy. In order to continue with its success this industry acknowledges that is important for cattlemen to comply with export requirements, including cattle well-being in all phases of the production system. In this video, see how dairy heifers are prepared and handled with low stress techniques in the background station before being shipped to quarantine station.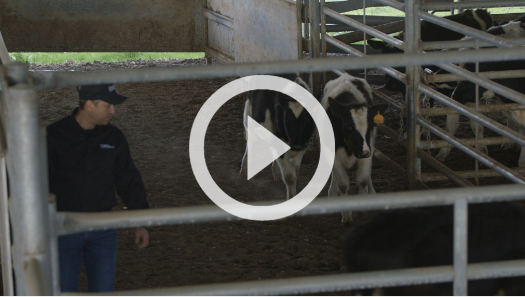 Austrex Quarantine Station
Austrex is a major player in the Livestock Export Industry. This company established a partnership with CreatingConnections™ to keep improving the management and handling processes during this stressful time prior to shipping. Watch how Austrex and CreatingConnections™ work together in the Quarantine Station in Portland, Australia.